Does your organisation simply treat project risk management as a tick and flick exercise because there is a policy that says it needs to be done? Or do staff simply avoid it because they don't know how to manage risk properly?
Maybe you try and manage risks in spreadsheets but, let's be honest, spreadsheets are a nightmare!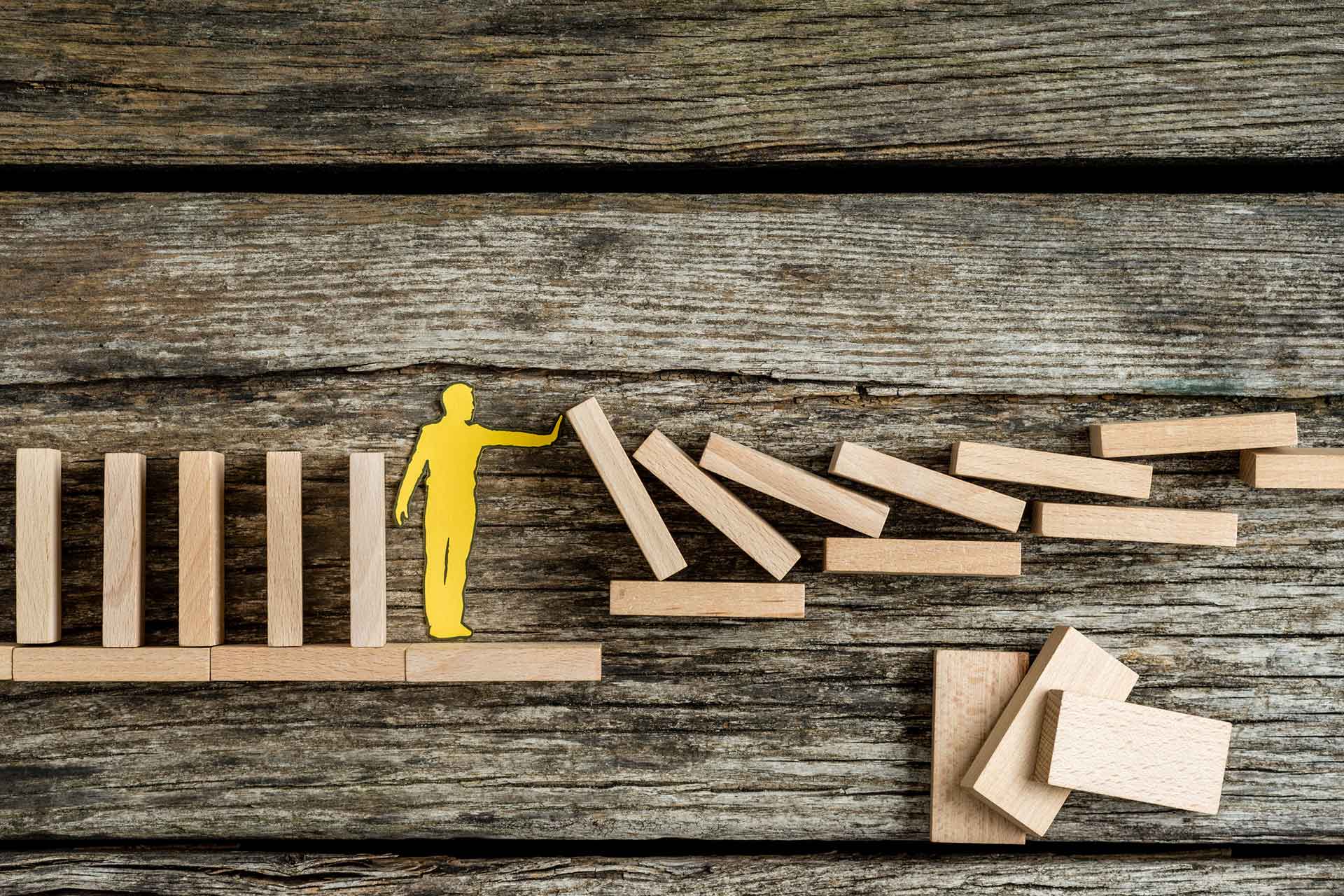 Whatever your position, you already know that not managing project risks well, can be very costly (see calculator). That's why RiskTools makes project risk management quicker and easier so that you can manage your projects professionally and with confidence.
RiskTools is perfect for you, your team and your organisation if you are challenged by:
Having to adopt an enterprise system that does not support a project environment.
PM teams who are overloaded and see risk management as just another process to be ticked off.
Corporate managers who want to be made aware of risks that will affect them.
Financial Managers who query estimates and the derivation of contingency.
We started the RiskTools journey back in 2000 with RiskOrganizer, because we faced some of the same challenges and attitudes you do. Since then, we've added ContingencyEstimator another easy-to-use tool to help you manage inherent project risk. This 20 years' experience is important as you can be assured that what we do works.
Over the last 10 years we have also focussed on ensuring that we add as much value as possible to you and your organisation. The website is designed to help you make that assessment for yourself. If you would like some initial assistance to generate this value quickly then please contact us and we can jointly plan the appropriate steps.
Our Clients
ACT Government
Air Services Australia
AMES
Alstom Power
Ansaldo STS
Aurora Projects
Ausgrid
Australian Rail Track Corporation
Australian War Memorial
Austrian Energy & Environment
Blue Circle Southern Cement
Boral
Currie & Brown
Department of Defence
GHD
Hunter Water Corporation
JCY Architects
JW Prince
Laing O'Rourke Australia
Land Development Agency
New Hope Coal
O'Donnel Griffin
Olex Cables
Oil Search
Parsons Brinckerhoff
Patrick Terminals
Penrith Lakes Development Corporation
Qantas
Queensland Rail
Richard Crookes Construction
Road Traffic Authority
RoadTek
State Water Corporation
Sydney Ports Corporation
Thinc Projects
Tracey Brunston and Hammond
Transgrid
United Group Services
Village Building Company